A Survivor at Every Game: Teams Support Campaign to Change the Face of Lung Cancer During Lung Cancer Awareness Month
November 18, 2012
---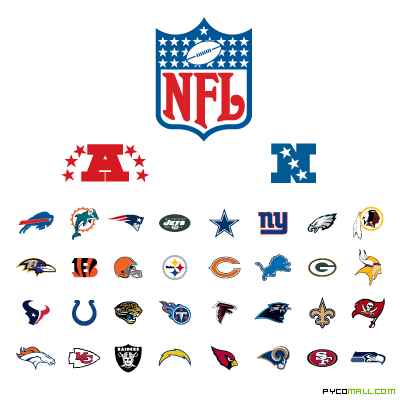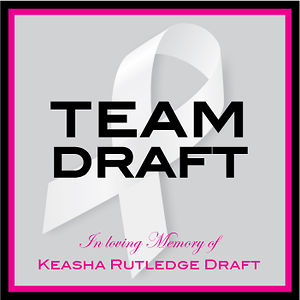 NFL teams across the country are helping tackle lung cancer this week by supporting the Survivor at Every Game campaign. The campaign led by veteran NFL linebacker Chris Draft and Team Draft celebrates survivorship, offers hope to cancer patients, and shines a light on the importance of lung cancer research. It's all part of Lung Cancer Awareness Month; teams coast-to-coast are honoring lung cancer patients and helping educate the public about the disease that is the number one cancer killer of women.
Lung cancer survivors and lung cancer research and patient care teams will be honored as special guests at NFL games from November 15th through the 19th. A corresponding social media campaign will take the facts about lung cancer to fans and the public at large.
"The need for public awareness is critical, and efforts like this make a big difference," said Team Draft co-founder and NFL veteran linebacker Chris Draft. "We appreciate the way the teams are helping take this message nationwide; building awareness is the first step in accelerating the search for a cure," said Draft, who points out that between 20,000 and 30,000 lifelong nonsmokers are diagnosed with lung cancer in the United States each year. Draft says the mistaken belief that only smokers are vulnerable to lung cancer has a serious negative impact on vital lung cancer funding.
The Survivor at Every Game program spotlights sobering facts about lung cancer:
1. Anyone can get lung cancer
2. Lung cancer kills more people than breast, prostate, colon, liver, kidney cancer and melanoma
combined.
3. The 5 year survival rate for lung cancer is just 16%- a rate that has changed very little since the
1970s.
4. Nearly 60% of lung cancers are diagnosed in people who never smokes or in former smokers.
5. Lung cancer surpassed breast cancer as the #1 cancer killer of women in 1987
The good news: there is hope! The Team Draft National Campaign to Change the Face of Lung Cancer
offers a front line view of the state of lung cancer in North America. This is an exciting period in the
history of the care and treatment of the disease:
• The use of state-of-the-art lung cancer screening techniques is reducing mortality rates by 20% in some patient groups.1
Cutting-edge team-based, multidisciplinary treatment procedures are improving the quality of
life for lung cancer patients across the country.
Cancer Facts & Figures, at 15.
• Thanks to advances in molecular tumor mutation testing, researchers and treating physicians are developing effective personalized lung cancer treatments designed to extend and, ultimately, save lives.
While these revolutionary procedures are starting to yield results 2, the key to making even greater
strides is funding. Funding for lung cancer research is unfortunately impacted by the "smoker's
disease" stigma3, and that is why Team Draft is campaigning to change the face of the disease.
The Survivor at Every Game initiative continues the "Changing the Face of Lung Cancer" campaign
launched at the Super Bowl earlier this year. CNN news anchor Don Lemon takes an in-depth look at
lung cancer in a CNN News special report to be broadcast Sunday at 7:00 PM on CNN.
Team Draft, an initiative of the Chris Draft Family Foundation, was created by health advocate and
former NFL linebacker Chris Draft and his late wife Keasha, who was an energetic, athletic young
woman who had never smoked when she was diagnosed with Stage IV lung cancer. Since Keasha's
only symptom was mild shortness of breath, one of Team Draft's most important initiatives is to shed
light on this particularly lethal form of cancer. Although Keasha lost her battle against lung cancer
at age 38, one month following her 2011 marriage to Chris and only one year after her diagnosis,
the Foundation carries on her fight by promoting cancer awareness, research, and scholarship, and
changing the face of lung cancer.
Team Draft invites supporters of the Survivor at Every Game program to follow the events of NFL week
via the Team Draft Facebook and Twitter posts.
About the Chris Draft Family Foundation and Team Draft
The Chris Draft Family Foundation is a 501(c)(3) non-profit corporation dedicated to strengthening
communities by empowering families to live healthy lifestyles. The Foundation focuses on several
primary initiatives with overarching themes that stress the importance of education, healthy lifestyles,
character development, personal responsibility, self-discipline, and physical fitness. To learn more
about the Foundation, please visit www.chrisdraftfamilyfoundation.org.
Through its Team Draft initiative, the Foundation is carrying on Keasha's fight to tackle cancer by
promoting cancer awareness, research, and scholarship, and to saving lives by changing the face
of lung cancer. Team Draft is dedicated to empowering people to live longer and live stronger by
changing the face of lung cancer. To learn more about Team Draft, please visit www.teamdraft.org.