Dan L. Duncan Cancer Center at Baylor College of Medicine
March 29, 2013
---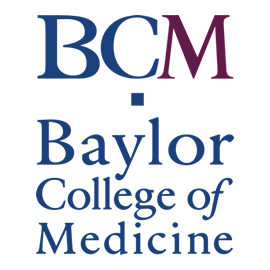 Houston, Texas. Team Draft will get a chance to speak with Dr. Kent Osborne, Director of the Dan L. Duncan Cancer Center at Baylor College of Medicine about the most recent innovations in Lung Cancer Research and Treatment.

Dr. Osborne is a professor of Medicine and Molecular and Cellular Biology, director of the Dan L. Duncan Cancer Center and the Smith Breast Center at Baylor College of Medicine and acting chief of the section of Hematology-Oncology at BCM. Clinically, Dr. Osborne is primarily interested in new treatment strategies and the development of gene therapy for treatment and prevention. He earned his medical degree at the University of Missouri Medical School in Columbia. He completed his residency in internal medicine at Johns Hopkins Hospital, Baltimore, MD, and his fellowship in medical oncology at the National Cancer Institute, Bethesda, MD. Dr. Osborne is board certified by the American Board of Internal Medicine, with a subspecialty of medical oncology.
The Dan L. Duncan Cancer Center at Baylor College of Medicine is a consortium made up of several institutions across the Texas Medical Center. The Duncan Cancer Center at BCM brings together all of the cancer-related activities from across these institutions under one umbrella, fast-tracking our efforts to prevent and ultimately cure cancer in all its forms.
The Duncan Cancer Center is a National Cancer Institute designated cancer center This is a significant designation that places the Duncan Cancer Center among the best in the nation and provides critical program funding to combat cancer. NCI-designated cancer centers play an important role in their communities and regions and serve to influence standards of cancer prevention and treatment. Most importantly, all NCI-designated cancer centers make significant contributions to advances in cancer research that are integral to understanding, preventing, treating this disease. Currently, the Duncan Cancer Center is one of three such centers in the state of Texas.