Survivor at Every Stadium: Arizona Cardinals
October 18, 2018
---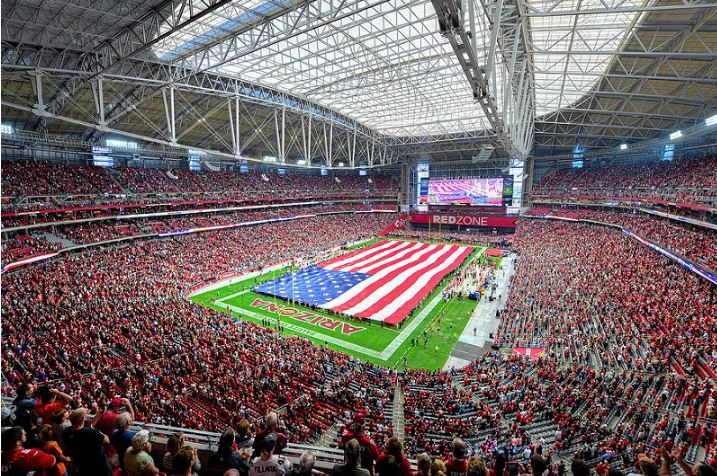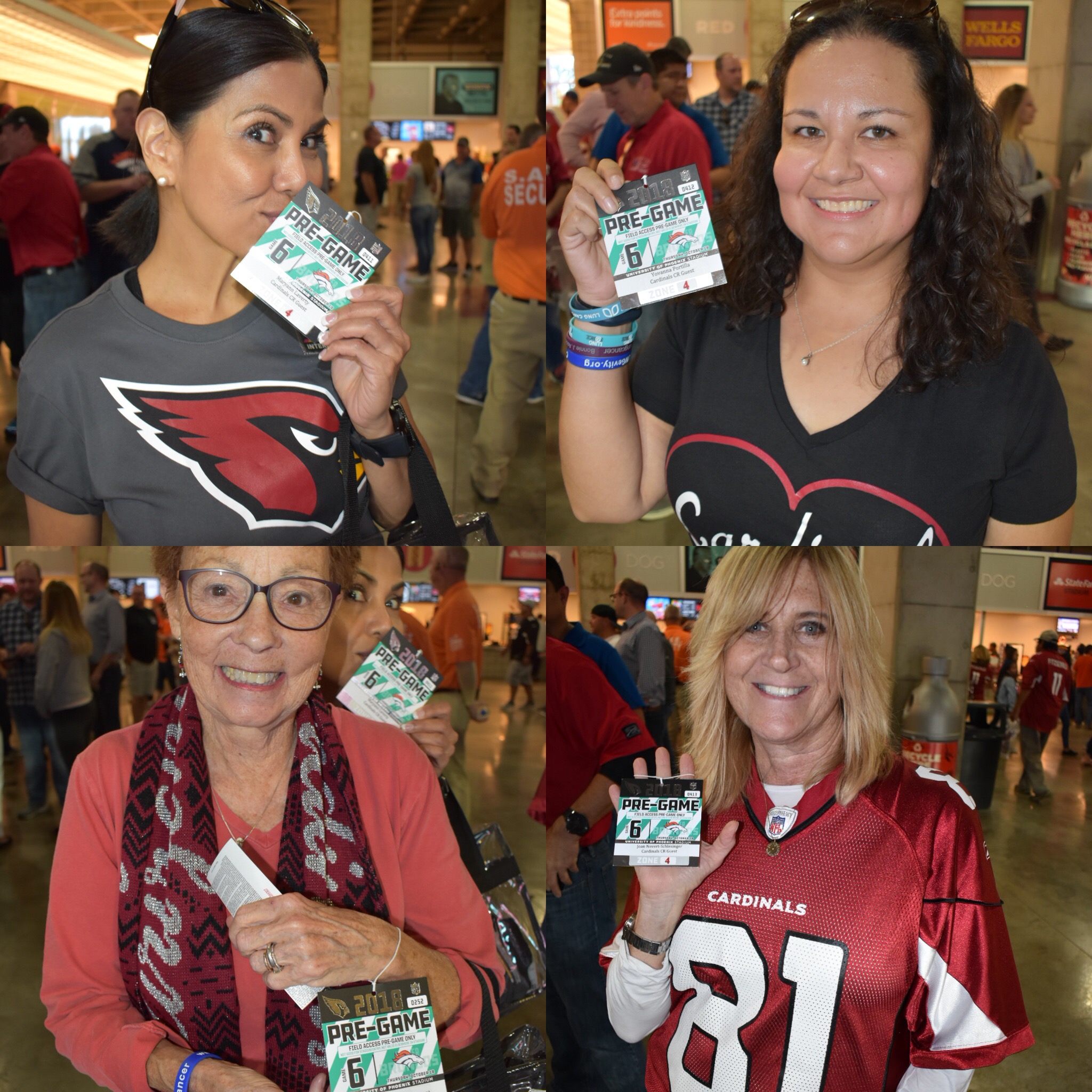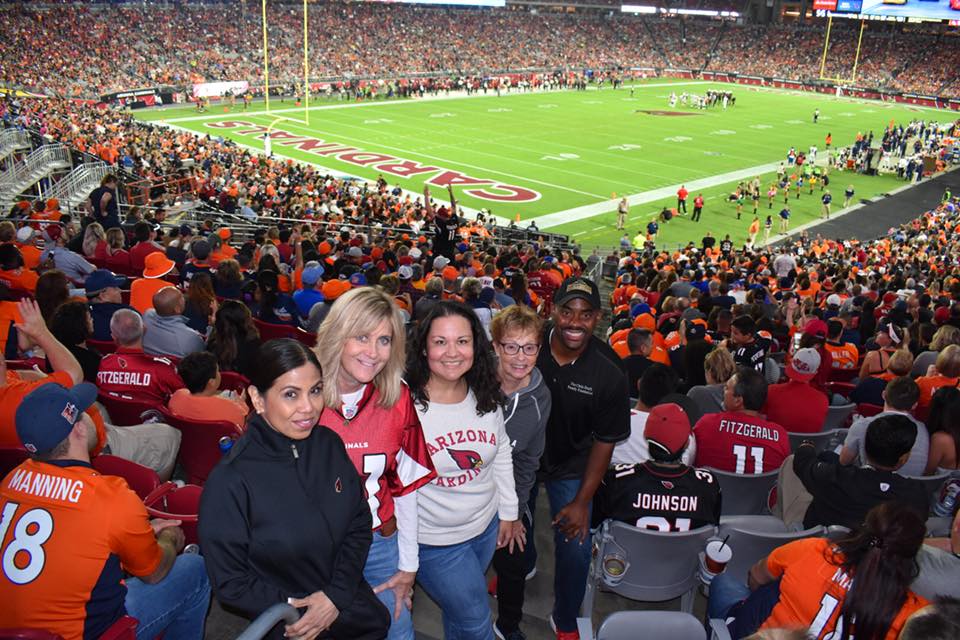 Glendale, AZ. Arizona lung cancer survivors Mary Ann Laverty, Anne Bailey, Yovana Portillo and Joanne Schlesinger joined Team Draft co-founder Chris Draft at State Farm Stadium on Thursday night. The group watched a Thursday Night Football match up between the Arizona Cardinals and the Denver Broncos.
Eleven and half months in from my diagnosis of NSCLC I have found a world of survivors. I am honestly humbled at kindness and compassion I see being shared. The online community which is slowly fueling me with feeling empowered is how I found Team Draft. This was my firsr opportunity to meet other survivors, to be in company of these amazing women was an honor. Chris Draft reinforces what I partially know and what I know I want to learn. Research matters and spreading the word on LC. Make is personal. Being part of Team Draft and the Cardinals for Thursday night football exceeded expectations and was a great means to start thinking of a platform to share my story. I am humbled by the kindness that was shared. I hope to be take what this information to the advocate platform. Changing the face of lung cancer is real. Its all of us. #Research needed ~ Joanne Schlesinger
In 2012, we, Team Draft, launched our inaugural Survivor Series initiative on CNN during a nationally-televised prime time special focusing on lung cancer and our National Campaign to Change the Face of Lung Cancer. Our Survivor at Every Stadium, leverages our connections with the NFL, its teams and players with our relationships with many of the top cancer centers in the country. As a part of our International Campaign, the games allow us to celebrate our survivors, raise awareness, and give hope to those battling the disease, as well as shine a light on the important work being done at cancer research and treatment centers around the country.
Team Draft's goals are to create a unique experience for participating survivors and to raise awareness on a local, national, and international level by using each game and each survivor's story to weave a broader narrative about the state of cancer and the hope that now exists for those battling the disease.
Special thanks to the Arizona Cardinals, Luis Zendejas, the NFL and all of our Team Draft supporters for helping make this event possible.
Donate now to Support the National Campaign to Change the Face of Lung Cancer!