Survivor at Every Stadium: Tampa Bay Buccaneers
December 30, 2018
---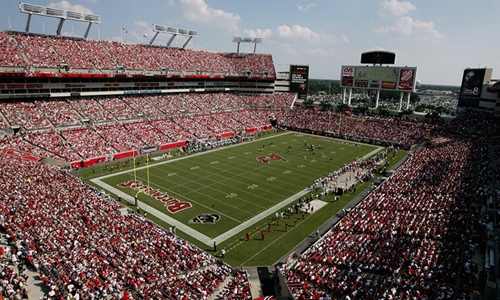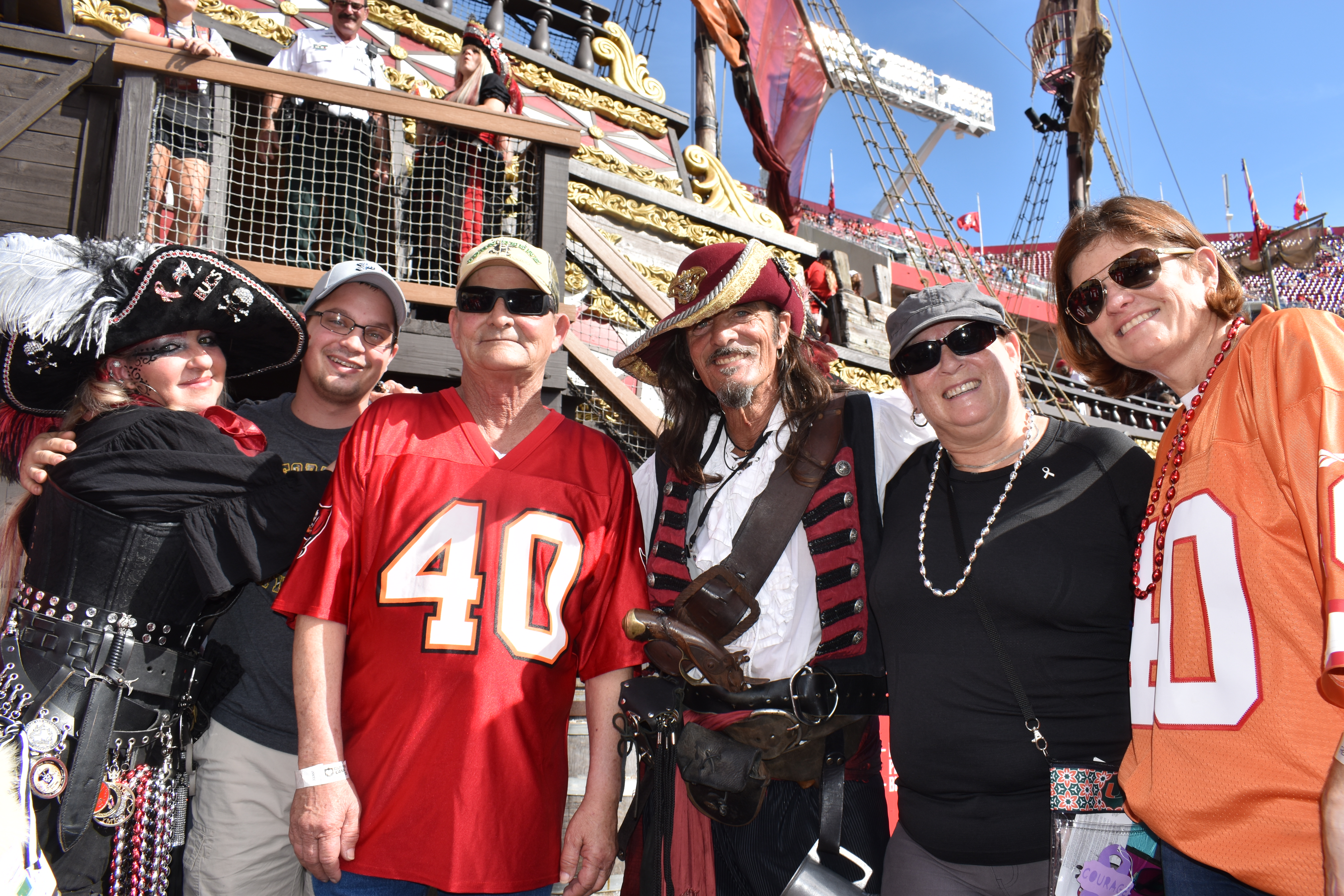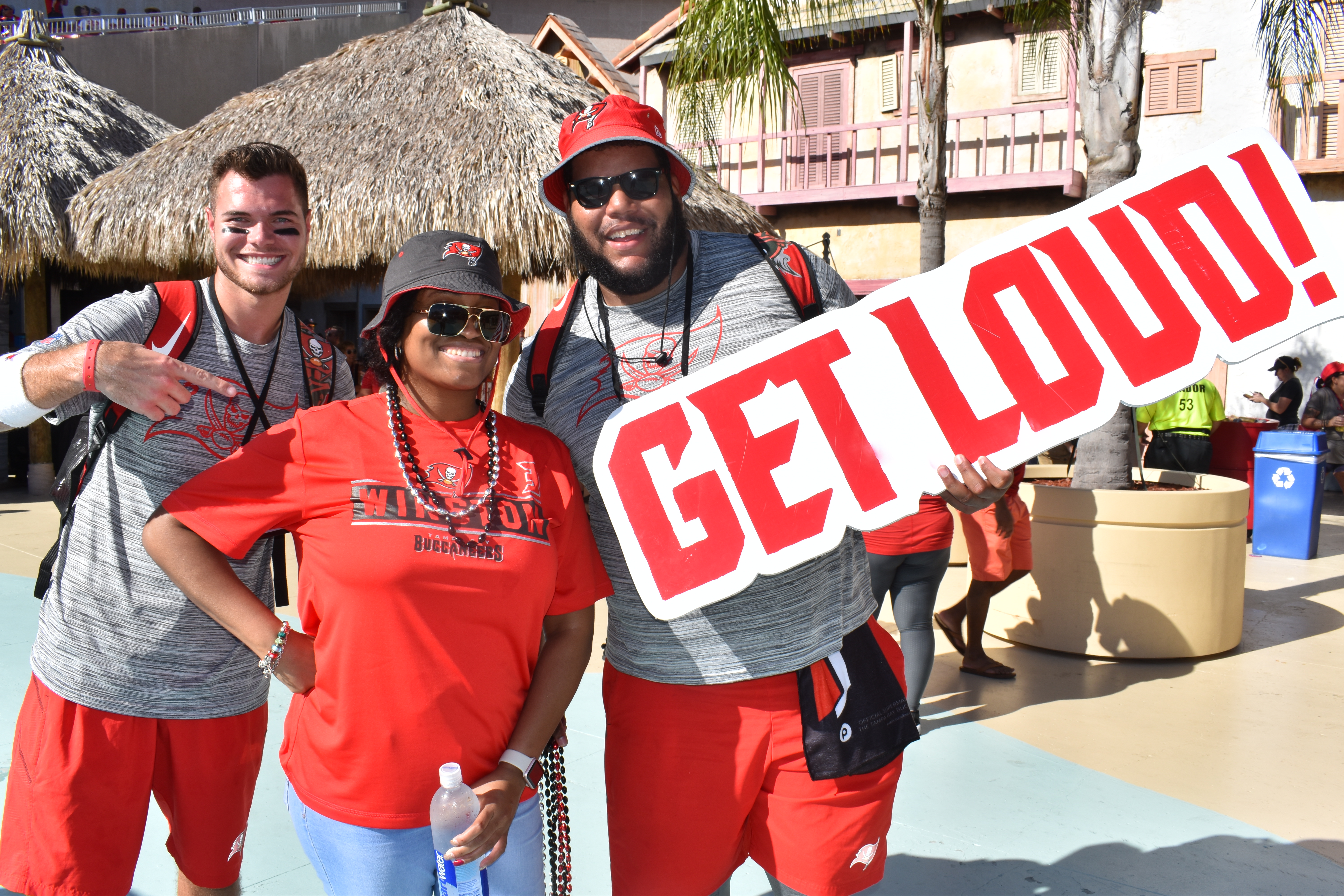 Tampa, FL. Florida Cancer Specialists lung survivor Stephanie Peace, USF Moffit cancer survivors Lauren Bibbs and Kenneth Smith, and lung cancer advocate Ros Miller represented Team Draft at Raymond James Stadium on Sunday. The group watched the Tampa Bay Buccaneers take on the Atlanta Falcons in their final home game of the season after tailgating with the WHAT THE BUC crew.
In 2012, we launched our inaugural Team Draft Survivor Series initiative on CNN during a nationally-televised prime time special focusing on lung cancer and our National Campaign to Change the Face of Lung Cancer. Our Survivor at Every Stadium, leverages our connections with the NFL, its teams and players with our relationships with many of the top cancer centers in the country. As a part of our International Campaign, the games allow us to celebrate our survivors, raise awareness, and give hope to those battling the disease, as well as shine a light on the important work being done at cancer research and treatment centers around the country.
Team Draft's goals are to create a unique experience for participating survivors and to raise awareness on a local, national, and international level by using each game and each survivor's story to weave a broader narrative about the state of cancer and the hope that now exists for those battling the disease.
Team Draft's fifth annual Lung Cancer Survivors Super Bowl Challenge kicked off on November 1, 2018. This unique fund raising challenge gives lung cancer survivors the opportunity to raise funds for public awareness and cutting-edge research that is giving new hope to those battling this often misunderstood disease. The top three fundraisers, announced on December 31, 2018, will earn trips to Super Bowl 53 in Atlanta, GA, the 2019 NFL Pro Bowl in Orlando, FL and the Taste of the NFL in Atlanta, GA. The survivors have an opportunity to share their powerful stories with key individuals with influence from across the country. #RepYourCity #RepYourCancerCenter #RepYourLCOrganization
**The lung cancer survivors that raise over $5,000 will be able to designated a beneficiary (Cancer Center or LC Organization) that will receive 80% of their raised funds (-fees) and the remaining 20% will support Team Draft's mission to change the face of lung cancer.
Special thanks to the Moffitt Cancer Center, Tampa Bay Buccaneers, Astra Zeneca, the NFL and all of our Team Draft supporters for helping make this event possible.
Donate now to Support the National Campaign to Change the Face of Lung Cancer!