"Team Hope" represented TD and the International Lung Cancer Foundation at the 29th Taste of the NFL
February 02, 2020
---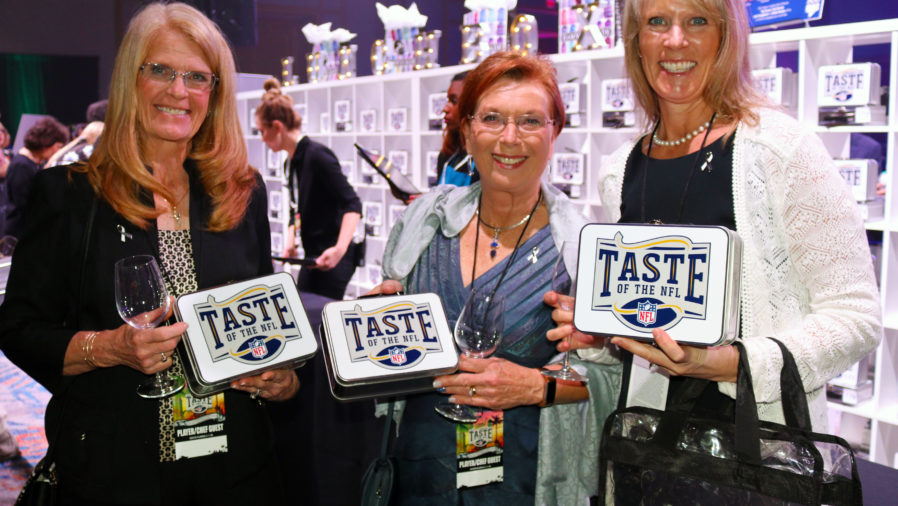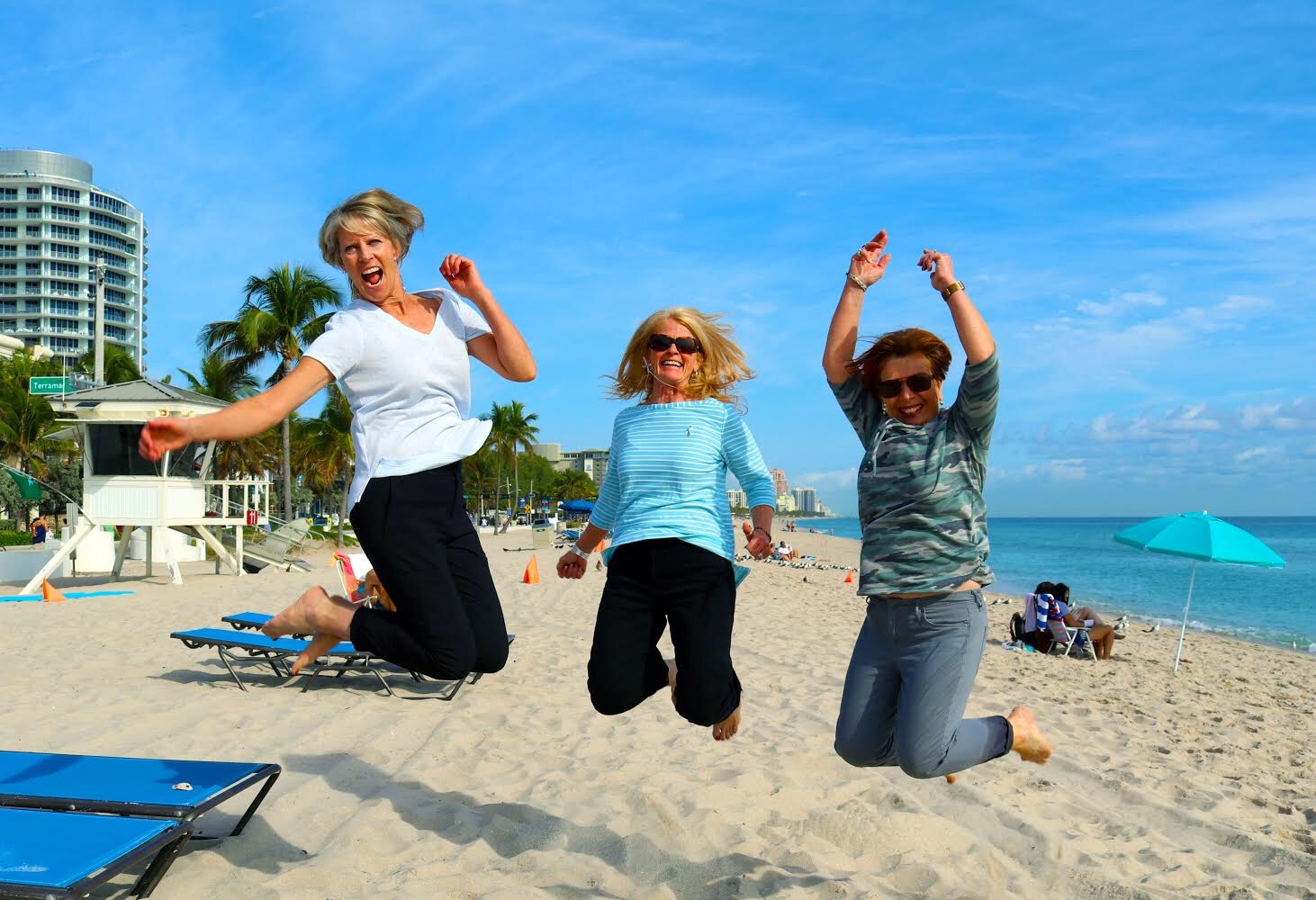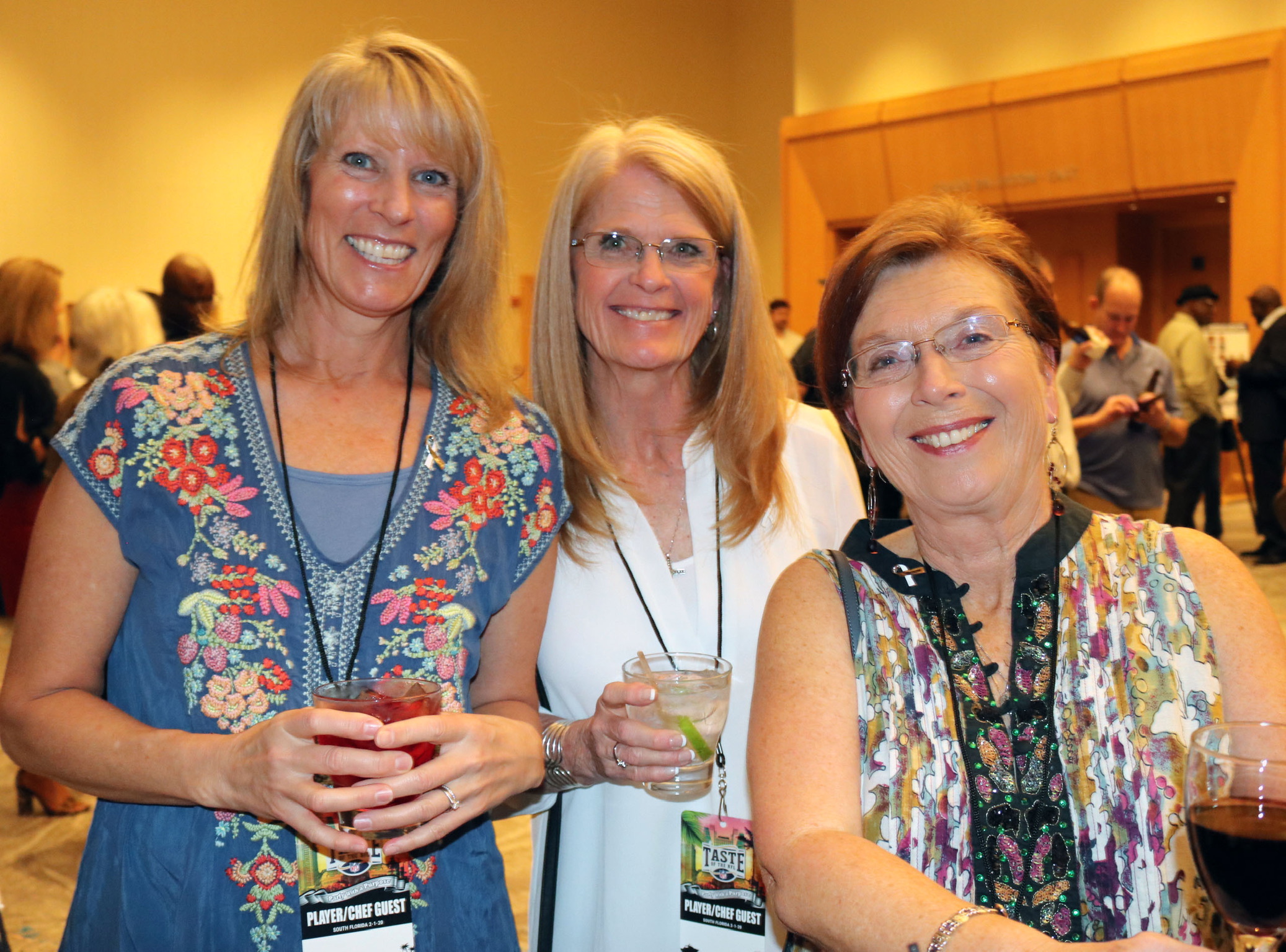 Watch Team Hope's TNFL Experience
Hollywood, FL. The third place finisher in this year's Super Bowl Challenge is "Team Hope." Team Hope is made up of survivor-advocates Christie Malnati, Kathy Weber, and Sandy Shea—all Stage 1a lung cancer survivors from Colorado. Christie, Kathy, and Sandy represented Team Draft at the 29th Annual Taste of the NFL, a gala event held at the Diplomat Beach Resort in Hollywood, Florida the night before the big game. At this exclusive food and wine festival, Christie, Kathy, and Sandy will savor dishes prepared by some of the top chefs in the country while rubbing shoulders and sharing their stories with legendary players from all 32 NFL teams. The event raises money for food banks around the country.
Like Angie Downs and Lisa Moran, Team Hope recognizes that Team Draft's Super Bowl Challenge is a unique and powerful tool for raising critical public awareness and funding. "What Team Draft helps us to understand and focus on," Christie explains, "is not only to survive, but to thrive in the 'new lives' we are blessed with." "I have had the great good fortune to meet other lung cancer survivors, learning and sharing with them how to become advocates to raise money and awareness about lung cancer," she says, adding that "together we can all make a real difference. My hope, my goal, when we go to the Taste of the NFL to represent Team Draft is to communicate on a larger stage the immediacy of action we need to take in order to eradicate lung cancer." Kathy agrees, explaining that she "joined Team Draft to increase awareness and research funding for lung cancer patients like me, young and non-smokers, not to win a prize," adding that "every lung cancer survivor needs to come together to be a part of this wave spreading the news and educating the community."
Christie, Kathy, and Sandy have committed 90% of the funds they raise during the Super Bowl Challenge to the International Lung Cancer Foundation. As Christie explains, "the money we raise will go toward research for an early detection diagnostic test. If we can discover and diagnose lung cancer at an early stage, 'catch it in time,' we will be able to save so many more lives," adding "I am thankful for the support of Team Draft and the opportunity to share the good news that research into early detection diagnostic testing for lung cancer will eventually be a real game changer—a game changer that will save lives."
Team Draft was founded by former NFL linebacker and internationally-recognized health advocate, Chris Draft, and his late wife, Keasha, on November 27, 2011—their wedding day. At the time, Keasha, a never-smoker, was battling Stage IV Lung Cancer after being diagnosed with the disease in December 2010. Despite the diagnosis and knowing the long odds they faced, Chris and Keasha decided to fight back, and standing side-by-side, they launched Team Draft at their wedding. Keasha died one month later.
Since its founding, Team Draft has been dedicated to using its unique platform to raise lung cancer awareness and research funding through its Campaign To Change The Face Of Lung Cancer. And the centerpiece of that Campaign is Team Draft's annual Lung Cancer Survivors' Super Bowl Challenge. As Draft explains, "the Super Bowl Challenge gives us a unique opportunity to use the overwhelming media coverage surrounding the Super Bowl to raise lung cancer awareness on an international level."
"With the game as a backdrop," says Draft, "we give our survivor-advocates a world-wide platform to share their stories, which we can then use to weave a broader narrative about the state of lung cancer and the hope that now exists for those battling the disease." And Team Draft's efforts are paying off. "The Challenge achieves some amazing things in terms of public awareness and changing perceptions about lung cancer," says Dr. Ross Camidge, Director of Thoracic Oncology at Colorado University Cancer Center.
In addition to raising critical public awareness, the Super Bowl Challenge also raises funds for lung cancer organizations and treatment centers across North America. And because Team Draft's National Campaign has always been about "we" and not "me," just as Keasha intended, participating survivor-advocates who raise more than $5,000 during the Super Bowl Challenge may commit 90% of the funds they raise to a lung cancer organization or cancer center of their choice with the remaining 10% going to support Team Draft and its mission. Of this aspect of the Super Bowl Challenge, Dr. Camidge says, "you need somebody working on the national level. You need somebody working on the local level. Everybody wins."
As Draft points out, "anybody can get lung cancer." "The disease doesn't care where you live, but your zip code often determines the quality of care you receive," he explains. "In football, we understand the importance of the home field advantage. By allowing survivors to direct where funds go, we're giving people the opportunity to fight for better cancer treatment in their communities—to give themselves and their neighbors the home field advantage," he says.