Foundation Partners with Legend of the Guardians, Promotes A Book in Every Kids' Hands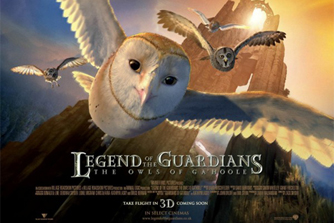 NFL veteran linebacker Chris Draft joined nearly 300 youth and parents for a special screening of the highly anticipated "Legend of the Guardians" movie. While the attendees expected to see the movie adaptation of the worldwide acclaimed book "Legend of the Guardians," attendees were pleasantly surprised to see NFL's leader in the community Chris Draft front and center for a pre- and post-show discussion.

"Reading is so important for young people and families alike," said Draft who launched an initiative called Literacy Leaders through his Chris Draft Family Foundation (CDFF). "We partner with groups nationwide to promote reading, learning and literacy. It's through these efforts that we are able to touch and impact the lives of families through our book drives and donations."

During the special screening, participants were asked to donate a book to Everybody Wins while Reading is Fundamental provided youth and adults with information on their reading programs and upcoming events.
Legend of the Guardians is a popular book series by Kathryn Lasky that was adapted into an animated feature film. Directed by Zack Snyder, the adventurous tale depicts the story about a legendary alliance of owls that are sworn to protect the Kingdom of Ga'Hoole.

"When youth are inspired to read, it inspires a genuine desire for learning," added Draft. "What we have found through our initiatives is that families engage and connect in a new way through reading. Reading can spark discussions at the dinner table and serve as a common connection between adults and kids."

This outreach is a part of CDFF's Literacy Leaders "A Book in Every Kid's Hands" initiative. This signature initiative is committed to donating 10,000 books to youth in the DC metro area.