U.S. Department of Education Launches Education Dashboard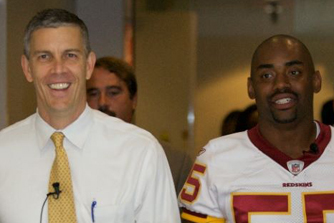 Click here to check out the U.S. Education Dashbpoard!
The U.S. Department of Education launched a new website that provides convenient and transparent access to key national and state education data, highlighting the progress being made across the country in every level of the education system and encouraging communities to engage in a conversation about their schools.
The United States Education Dashboard presents important indicators toward the country's progress toward the President's goal – that by 2020, the United States will once again have the highest proportion of college graduates in the world.

"The Dashboard highlights both our successes and challenges while providing a new level of transparency that is absolutely essential to our efforts to accelerate student achievement," said U.S. Secretary of Education Arne Duncan. "We hope communities will use this information to determine where we need to focus on reforms and investments in education."
The Dashboard contains a range of cradle-to-career data that furthers the Department's efforts to provide a more accessible and transparent view of the country's educational system. On a single webpage, those interested will be able to view indicators of the nation's performance in education, gauge their state's progress and see how their state is performing compared to others. The indicators in the Dashboard focus on some key outcomes: Are we preparing young children to enter school? Are students making sufficient progress to graduate from high school and college? Are they completing college in a timely fashion? Are we providing an excellent education to all students?

This first version of the Dashboard contains a set of 16 indicators that range from participation in early childhood education through completion of postsecondary education, plus indicators on teachers and leaders, and equity for elementary, secondary, and postsecondary students. The Dashboard also includes a section, "An Excellent Education for All," which provides data on whether subgroups are performing sufficiently. In addition to compiling key data previously reported, the Dashboard presents two new indicators.

The first shows the number of states that indicated in their 2010 State Fiscal Stabilization Fund (SFSF) reports that they have school districts that evaluate their teachers or their principals based in part on student growth or student achievement. The second new indicator shows how high-poverty school districts are funded compared to low-poverty districts in their state.

The Dashboard allows users to quickly find information they need and view it in several different ways. It also allows users to download customized reports for further analyses.

The Department is committed to continually updating the Dashboard's data and to enhancing the tools on the website. Indicators will be updated as new information becomes available, and users are encouraged to provide comments and feedback on the Dashboard so that usability and functionality can be enhanced in updates and subsequent versions.
Click here for more information on the U.S. Department of Education.