Foundation Supports U.S. Department of Education's TEACH Campaign by Securing NFL Players to Share Education Stories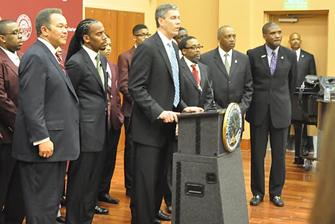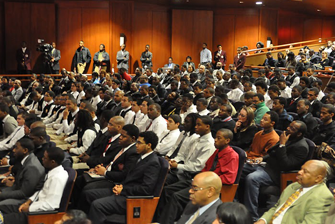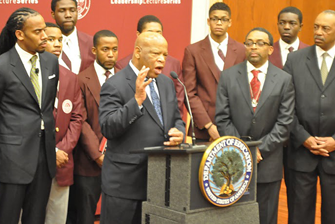 Check out photos from the event!
The Chris Draft Family Foundation (CDFF) will continue to lead the fight for education this week by strengthening its partnership with the United States Department of Education. CDFF will help promote the Department of Education's TEACH campaign, a national teacher recruitment campaign dedicated to securing diverse, highly-qualified teachers.

The week will begin with the U.S. Department of Education's TEACH Town Hall Meeting at Morehouse University. CDFF Founder Chris Draft will join U.S. Secretary of Education Arne Duncan and film director, writer, producer and actor Spike Lee to encourage students to enter the teaching profession. The town hall meeting will focus on recruitment of African American male teachers, as less than two percent of American teachers fall in that category. The Department of Education has set a goal of recruiting 80,000 African American male teachers by 2015.

Aside from being involved with the Town Hall Meeting, CDFF will secure educational testimonies from NFL players including Buffalo Bills Safety Bryan Scott (Penn State University), former Atlanta Falcons Pro Bowl Offensive Tackle Bob Whitfield (Stanford University), Atlanta Falcons Linebacker Coy Wire (Stanford University) and others.

"It's a tremendous opportunity for the foundation to facilitate the connection between the players and the U.S. Department of Education," Draft said. "Most people don't realize that NFL players have to go to college and that we spend more time in a classroom studying than on the football field during a week of preparation for a game."

CDFF will carry that message throughout the week to Super Bowl XLV, where CDFF will have the opportunity to connect with more NFL players through a variety of education and fitness events. Follow CDFF through these education events this week through Facebook, Twitter or chrisdraftfamilyfoundation.org.