Draft, Clark Atlanta Students Tackle Literacy at Bethune Elementary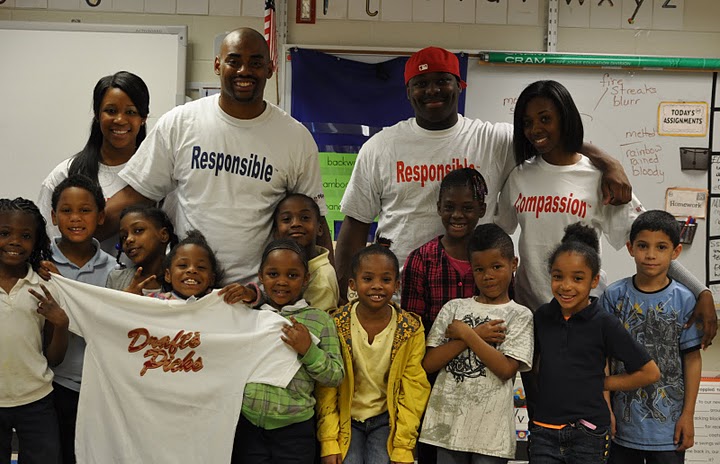 Story courtesy of 11Alive.com.
March 2nd marked Reading Across America Day and also celebrated Dr. Seuss' birthday. In celebration, there are dozens of events being held at local schools across America this week.
One of the events that interests us most is happening at Bethune Elementary School from 12:30-2pm.
Atlanta Falcon's player, Chris Draft, has organized a group of local college students to visit the school and read to the young students.
The Chris Draft Family Foundation (CDFF)'s Literacy Leaders™ initiative is a network of people dedicated to "Changing lives, saving lives, one book at a time" through promoting literacy and encouraging reading.
Click here for photos from the event!
CDFF believes that literacy and education are paramount to our country's success and is committed to promoting literacy for youth of all ages. Our pledge to "tackle literacy" has lead to our participation in the National Education Association (NEA)'s Read Across America campaign -- the nation's largest reading celebration.
Chris Draft intends to start a program with the NFL called Read 30, which will be similar to the NFL's Play 60 program that promtes healthy excercise for kids. His Read 30 program would promote kids to read 30 minutes everyday.