Ritchie Park Receives Literacy Boost from Foundation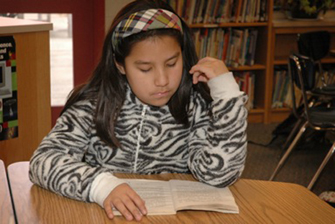 On Tuesday, May 3, students at Ritchie Park Elementary School in Maryland got a special treat for their reading accommplishments when CDFF Founder Chris Draft joined them via Skype to read a book with them and talk about the importance of literacy.
The fourth and fifth grade students at Ritchie Park had been celebrating a year-long literacy program called "Books are Magic," featuring the Harry Potter books. Draft was able to join the students via Skype to congratulate them on their achievements and read a little with them.
"The students read for a total of 841,160 minutes," said Jennifer Young, the PTA President at Ritchie Park. "About sixty-four percent of the student body participated and 128 students worked their way to Master Wizard ( reading 3,600 minutes)."
As an added bonus, the students had just finished participating in Ritchie Park's Field Day, where they worked their way through different stations every 10 minutes and use the skills they have learned in their physical education classes to perform different activities and play various games.
"Chris's presentation was a terrific compliment to the school's emphasis on reading and on fitness," Young said. "He challenged the students to read 30 minutes a day and get 60 minutes a day of exercise over the summer in order to exercise their minds as well as their bodies.
"Chris's enthusiasm was infectious. The students could tell that he really believed in what he was saying and, when they found out that Chris had authored a children's book, they knew that he was not just a successful professional athlete, but someone who used his talents to express his commitment in the value of reading and literacy."
What are you doing to help the students in your lives? Tell us your story today!