Back to Football Friday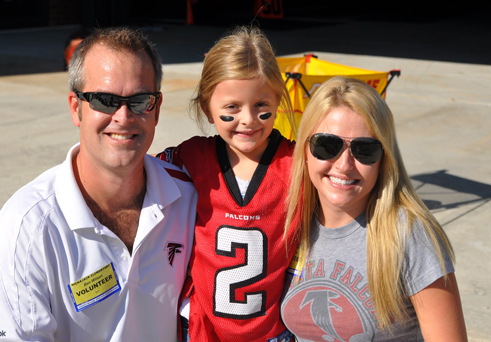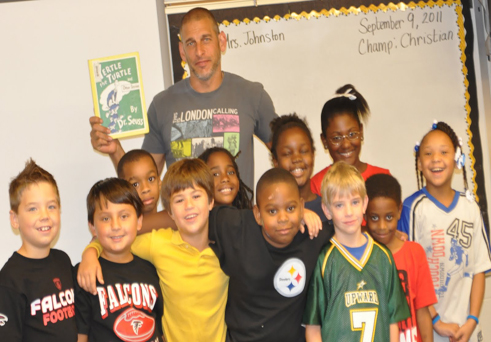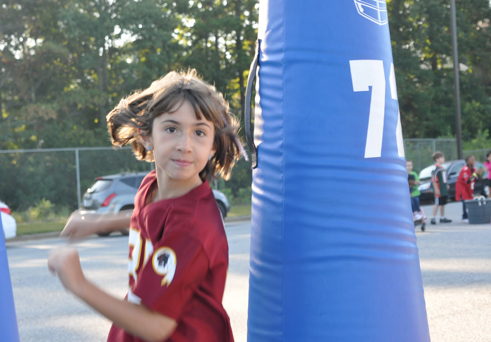 NFL Ambassador and CDFF Founder Chris Draft spent Friday, September 9th at a day-long celebration of Back to Football Friday at Nickajack Elementary School in Smyrna, Georgia. A project of both the NFL and United Way, Draft put a spin on Back to Football Friday by adding the Foundation's unique Let's Read. Let's Move, program to the NFL-themed day. The Foundation's signature series of activities, paired with the special football extravaganza planned by the physical education department at Nickajack Elementary, made for a successful day for Nickajack's teachers, administrators, parents and especially for the students.

Back to Football Friday is a fall project of NFL PLAY 60 and the United Way working together to advance youth health and wellness as a national priority. Nickajack Elementary was the perfect backdrop for the day's event, blending a literacy component with the overall health and wellness theme. The signature Let's Read. Let's Move. events also emphasize parental involvement, which is known to be a key component that ties the lessons students learn, and ensures that they retain and repeat at home on a regular basis.

The event began with fathers visiting individual classrooms, sitting and reading to the class. The reading activity happened across multiple classrooms, with each dad taking the time to sit with their child and classmates. A rare opportunity, many of the dads said it was an honor to participate in the day, volunteering to be a part of their child's education, and spending a day not only talking about the importance, but participating alongside their child.

After reading, the fathers led the students to their gym class to celebrate the return of football! Students (and dads) participated in different events that promoted physical education and health. The football celebration was coordinated between Chris Draft, and PE Teacher Eric Homansky who said, "Friday was a really, really great event. We had 6 stations, the kids were kicking field goals, throwing to targets, doing calisthenics, and some great workouts. We had a lot of parents out there that went from the reading activity right into the exercise component, all around the theme of Back to Football Friday. Friday was just a great, great day, and we want to build on that at Nickajack. We generated a lot of excitement and we absolutely want to keep the momentum going strong."

Assistant Principal Kendall Foster summed up Back to Football Friday stating, "This was a great opportunity for our students to participate in activities with their parents, and other parents that help support and promote a balanced healthy lifestyle that combines academic excellence and physical education."

Advancing youth health and wellness, combined with nurturing a life-long love of reading and literacy is exactly the goal of the signature Let's Read. Let's Move program that the Foundation has taken coast-to-coast, starting with the summer launch of the Let's Read. Let's Move. initiative geared toward engaging youth in summer reading and physical activity in order to combat summer learning loss and physical inactivity that commonly occurs during the school break. The Chris Draft Family Foundation has taken up the Administration's challenge and continued promoting the initiative and goals well into the school year hoping to assist youth and parents in making the tenets of the initiative, and of the Foundation, part of everyday life.