Foundation, National PTA Treat Miami Students to a Fitness Blitz
February 01, 2010
---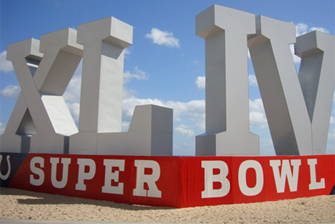 MIAMI, FL – As part of Super Bowl week in Miami, Chris Draft and the Chris Draft Family Foundation are extending the NFL Play 60 movement, in partnership with the National PTA, and the Miami-Dade Public Schools, through a "Family Fitness Blitz," powered by HOPSports.

On Thursday, February 4, from 6:30 p.m. – 8:00 p.m., 60 students and 60 parents from the Miami-Dade Public Schools attended the "Family Fitness Blitz" at Coral Gables Senior High School (450 Bird Street, Coral Gables, FL 33146). Attendees will have a chance to experience a fitness lesson through HOPSports as well as have a chance to meet and exercise with Draft and NFL players. Parents will also receive a copy of "Be Well," a book that showcases moms' creative ways to fight childhood obesity in their homes. The book is a free resource from and the Michael &and Susan Dell Foundation and the Alliance for a Healthier Generation.

The "Family Fitness Blitz" is a project of The Chris Draft Family Foundation's Get Checked! Get Fit!™ movement, which unites youth, parents and organizations across the community in a setting designed to inspire and support healthy lifestyle choices. As the National Ambassador for the PTA and the Alliance for A Healthier Generation, Draft is committed to inspiring a nation-wide movement toward healthy living.

National PTA
National PTA® comprises millions of families, students, teachers, administrators, and business and community leaders devoted to the educational success of children and the promotion of family engagement in schools. PTA is a registered 501(c)(3) nonprofit association that prides itself on being a powerful voice for all children, a relevant resource for families and communities, and a strong advocate for public education. Membership in PTA is open to anyone who wants to be involved and make a difference for the education, health, and welfare of children and youth.