Roswell woman fighting lung cancer wins Super Bowl tickets
January 19, 2019
---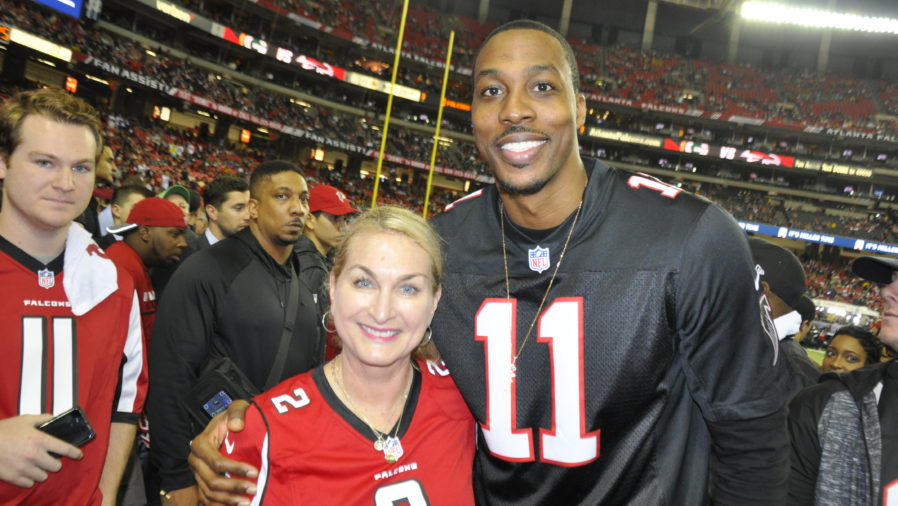 ROSWELL, Ga. (CBS46)- Patty Watkins was diagnosed with stage four lung cancer five years ago this month.
"I basically woke up from a surgery that I didn't know I was going to have with a surgeon at Kennestone telling me that I had stage four lung cancer and to get my affairs in order and to call my kids home from Auburn."
Patty was given just days to live but beat the odds. She underwent several treatments but 24 months later the cancer had spread to her brain.
"I'm in disbelief because I'm not a smoker and I had no symptoms of having lung cancer."
During her fight, Patty met former NFL player Chris Draft who inspired her to start raising money for lung cancer research.
"His story inspired me so much that I decided I want to be the female version of Chris Draft."
Meantime she was accepted into a clinical trial. She now travels to Boston every six weeks to take a drug that stops the growth of the cancer.
"As I speak with you today, I have totally no evidence of cancer in my body right now," she told reporter Ashley Thompson. "I'm always going to have stage four lung cancer, but I have no evidence of disease from my head down to my chest."
In November, Patty entered a competition against other lung cancer fighters and survivors.
"Survivors from across the United States compete against each other, she said. "Whoever raises the most funding for research, lung cancer research gets two tickets to the super bowl."
Patty took home the grand prize, raising nearly 60 thousand dollars in a little under two months and she doesn't plan to stop.
"My drive is I want to live," she said. "I love life and I love my family and I love my friends and I just want to be here to enjoy it."
On Saturday, Patty will host a fundraiser at Mason Fine Art with the American Cancer Society