Draft Joins President Obama, PTA in Recognizing Responsible Fathers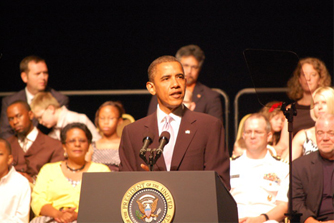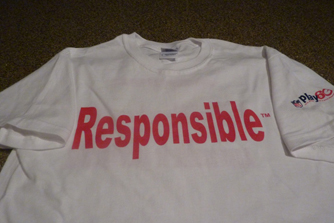 On Monday, June 21, Washington Redskins Linebacker Chris Draft attended a special keynote address delivered by United States President Barack Obama about the importance of being a good father and mentor. Draft, founder of the Chris Draft Family Foundation, has focused his attention on various character building and personal development community-based initiatives and programs

"The Chris Draft Foundation is excited to support the efforts of President Obama as he calls for fathers across the nation to become more responsible for their communities and families alike," Draft said.

The President's speech, which took place at 8 a.m. at Town Hall Education Arts & Recreation Campus, served as a kickoff to his Responsible Fathers initiative. The initiative focuses on recognizing the importance of a father in the lives of their children and connecting fathers with available resources to help them be the best fathers they can.

"Fathers play such a vital role in our community as it relates to the development of our youth and upholding the values of our communities," added Draft. "I support the President's call to action for fathers nationwide and hope that this initiative inspires men to become more involved in the lives of youth, in their local PTAs and in the community in general."

The President's speech falls in line with the ideals of both the Chris Draft Family Foundation and the Character Team™ initiative, which stresses the importance of parents and mentors in the lives of their children. Character Team™ events are centered on educating students and their parents about what it takes to be a good man or a good woman, and a contributing member of society.

Draft is also the national spokesman for the Parent Teacher Association (PTA), which promotes and encourages parental involvement and participation in every aspect of a child's life.

About the Character Team™
The Chris Draft Family Foundation launched the Character Team™ in 2007 as an effort to help young men and women across the country extend the character-building lessons he learned from participation in team sports and extracurricular activities and apply them to everyday life. The focal point of the Character Team™ is to provide unchanging, unwavering, and indestructible standards as a means of measurement focusing on the key character traits of: compassion, courage, honest, perseverance, respect, responsible, and self-discipline.

About the Parent Teacher Organization
The PTA is the largest volunteer child advocacy association in the nation. Working in cooperation with many national education, health, safety, and child advocacy groups and federal agencies, the national PTA organization collaborates on projects that benefit children and that bring valuable resources to its members.