Washington Redskins Players Join to Honor Fathers Day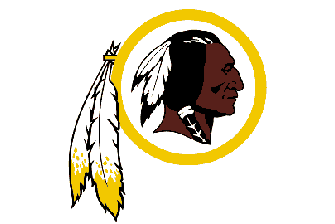 By Diane Chesebrough
Football News Now Staff Writer

There's been a lot of Washington Redskins' news to talk about recently and it's been an interesting off-season for the fans. The fan in me was watching Redskins Nation on Comcast on this last evening of the week and host Larry Michael (no 's') was doing his usual good job. I watched with interest as a new Redskin popped onto the TV screen.
Veteran linebacker Chris Draft was sitting with Michael talking about a project that Draft had undertaken. The veteran spoke about being in the locker room and listening to his teammates talking about their families. It motivated him to produce a video in honor of Father's Day. The video featured several players reflecting on fathers, fatherhood and Father's Day.
Click Here to Watch the Video!
Here's what's so cool… these Redskins players are all big, burly guys who go out every day (at least during the regular season) and beat up on other guys. On purpose! In the video, we see a different side to these men.

As the film began I figured it would be 30 seconds of the players coming off the practice field giving a couple seconds of, 'what my dad meant to me.'

Not so. Not even close. I feel the need to spread the word about it.

What struck me after I had watched just a few minutes of Draft's production was just how cool it was that these guys were willing to do this. This week the Redskins had their last mini-camp after a pretty intense off-season. They now have about a six week break before training camp. When asked to do this they could have said, "Too tired. Gotta go!" Instead they gave of their time and their ideas and it was a total success.

The production does not last very long but it is captivating. Every Redskins' fan, any football fan, actually everyone – should watch it.

Lorenzo Alexander, H.B.Blades, Phillip Daniels, Derrick Dockery, Reed Doughty, Kedric Golston, Robert Henson, Artis Hicks, Lendy Holmes, Keenan McCardell, and Chris Wilson all appear in the video.

Without giving too much away, the subject matter is things like: what being a father and always being there means, teaching kids to treat people well, what the legacy of a dad means, honesty, integrity, faith, being able to enjoy the 'end-of-the-day-daddy's-home!' experience, changing diapers, being selfless, working hard, big-changes-in-your-life-and-it-means-it's-not-just-about-you-anymore, showing kids the way of life, being a protector and having their kids go above and beyond what the players have done.

It occurs to me that football players, to a certain degree, have a specific stereo-type surrounding them. To some people, the guys on the offense,defense and special teams think only about the money, the fame and the scheme. This is so not the case.

Yes, some of the men who play football probably are that way (ahem).

But these young men in Chris Draft's video are men with family values that 'everyday' people can identify with and relate to. Much of the news we see does not show this side of these guys at all…. which is a shame because this video would indicate that many of them deserve a better type cast.

It was a pretty amazing seven days out at Redskins Park, what with the concord the players showed over an unfortunate team dilemma, a rained out day of the last off-season mini-camp and the incredible Alumni gathering that General Manager Bruce Allen put together…

This just caps off a week that seemed destined to be special!