Project Blind Side Comes to Washington D.C.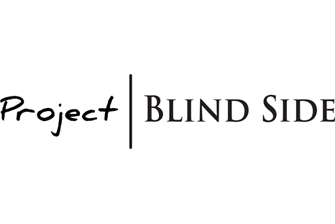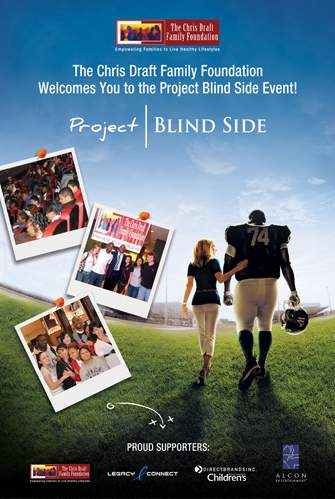 Michael Oher, A Diamond in the Rough: Watch the Video Here
Washington Redskins player, Chris Draft, Founder of Project Blind Side, and the Town Hall Education Arts Recreation Campus (THEARC) will host a screening of Oscar, NAACP Image Award and ESPY-nominated film THE BLIND SIDE on Thursday, July 15 at 4:30 pm at THEARC Theater located at 1901 Mississippi Avenue SE.

A panel discussion will immediately follow the screening. Panelists will include Washington Redskins' Linebacker Chris Draft, Joe Briggs of the NFLPA and Chevonne Mansfield, Assistant Director of Sports Information at Howard University. Panelists will discuss the prominent theme of literacy in the film and the importance of reading.

Research taken from the Department of Education shows "… that academic achievement stalls and, for far too many disadvantaged children, actually worsens if they are not engaged in educational activities during the summer. In fact, most low-income children can lose more than two months of progress in reading achievement during the summer break."

This community screening is part of the "A Book in Every Kid's Hands" initiative. Youth who attend the screening will be given a copy of "The Blind Side: Evolution of a Game" thanks to a donation by publishing house W.W. Norton along with an additional book donation by Direct Brands. They will be asked to finish the book and write an essay on what they learned by Sunday, August 15. Ten essays will be selected as finalists and one lucky winner will win a day with Chris Draft along with great prizes.

Draft is working to tie Project Blind Side into the Department of Education's broader "Let's Read, Let's Move" initiative.

"I am excited to partner with Secretary Duncan as we work together to make literacy and education a priority in every home across this nation," said Draft, who founded The Chris Draft Family Foundation in 2006 and is the author of "Do You Want To Play Catch". "We know firsthand the difference reading and access to educational materials can have in a child's life. We are proud to put a book in every kid's hands to encourage literacy and learning 365 days a year." – Chris Draft

Project Blind Side will be powered by Legacy Connect's online fundraising website www.legacyconnect.com, which will raise dollars and awareness virally for the program to ensure the project is successful in getting "A Book in Every Kid's Hands" starting in the Washington, DC area. Based on a person-to-person fundraising model, supporters can watch inspiring videos about the program, make a donation, and invite friends to join the movement.