Asthma Team: Foundation Raises Asthma Awareness Across the Country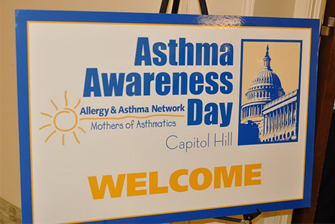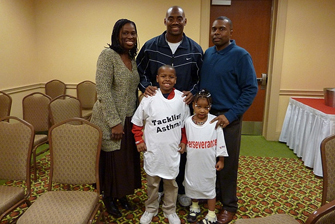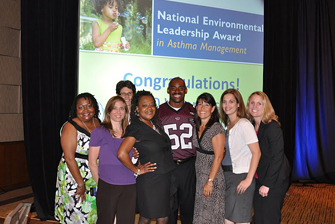 2010 was a tough year for asthma. It was a year that saw the death of Elbert Jovante Woods, the son of former NFL fullback Ickey Woods, after an asthma attack, an attack that could have been prevented had more people been educated on the severity of the disease.

It's for that exact reason that the Chris Draft Family Foundation's Asthma Team exists. The Asthma Team raises asthma awareness through a variety of methods, including working with groups like the AANMA on their Asthma Challenge and with people like Florida Representative Cliff Stearns and Miss Missouri, Erika Hebron. Through these means, the Asthma Team has been able to raise asthma awareness from Washington D.C. to St. Louis, Mo. to Los Angeles, Calif. The Asthma Team also took time to celebrate World Asthma Day and were at the table for the first Asthma and Allergy Caucus, celebrating the ability to carry inhalers in all 50 states.

The foundation will continue its efforts to raise asthma awareness well into 2011, continuing to work with AANMA, the American Lung Association, the Centers for Disease Control and Prevention and the Envrionmental Protection Agency, where Chris Draft serves as a National Spokesperson.

Donate. Share Your Story. Get Your Gear. Make a Difference.