Foundation Helps America Get Checked and Get Fit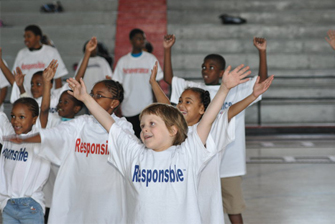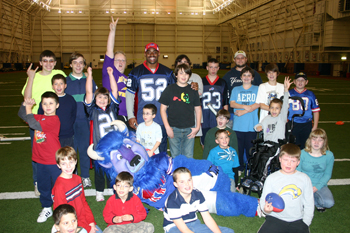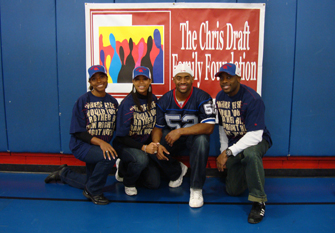 "A wise man should consider that health is the greatest of human blessings."

Hippocrates is known as the father of medicine, but even he knew that living a healthy lifestyle leads to a longer and happier life. These principles, established thousands of years ago, still ring true today through the Chris Draft Family Foundation's Get Checked and Get Fit initiative.

The foundation spread the message of getting healthy and leading a healthy lifestyle across the country, working with the U.S. Department of Education's "Let's Read, Let's Move" initiative. Beginning in Buffalo when Chris Draft served as an Ambassador of Service for Martin Luther King Jr. Day, the Foundation hosted several Fitness Blitz events in cities across the country, including stops in Miami, Atlanta and Los Angeles.

Draft had the opportunity to participate in a round table discussion with U.S. Secretary of Agriculture Tom Vilsack. The Foundation also spent time this past year celebrating World Fitness Day, National Dance Day and Play 60 with the Washington Redskins.

The foundation will continue to focus on health-related initiatves in 2011, helping people across the United States learn to live healthier lifestyles.

You can help us make a difference: Donate. Share Your Story. Get Your Gear.